Video invitation has its own style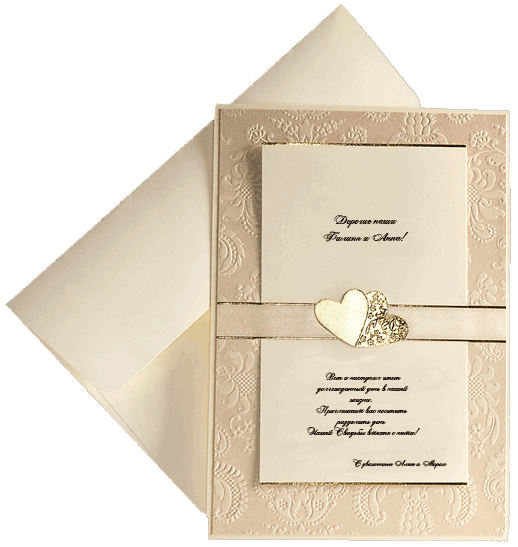 You will soon wedding, birthday, theme party or corporate event? Do you want to spend it in an unusual form, following the style and theme of the event? You can start preparing and making the invitations. You can choose to make a lot of handicraft invitations, even more so with each passing year the number of different materials and original accessories for them only increases, which allows you to unleash the full creative potential. You can make an invitation to the different stylistic direction, but it is better to follow the one in which the festival will be held. If you spend a some time to develop the original design, thereby emphasizing the seriousness of the intending events in your life.
You can make an invitation to one festival but in a different style of the group, such as wedding invitations can be issued to parents and relatives in the same style, but for friends and colleagues in the other. It is important to show respect to each of the guests, inscribing their names individually beautiful calligraphic underscores.
Better yet, an invitation to perform in a neat liner into the envelope, then the message will be stored for a long time for your friends after the celebration, every time recalling past holiday. But what if the number of guests is very large, and in case of a corporate event with a huge number of employees and invited friends of the company it is simply impossible, and would like to invite every individual, face to face. It was then come to the aid of a rapidly developing video and web technology.
Creative video invitation - it's a great way to alert guests about the upcoming celebration in an unusual, short, accessible form. Removed a short clip is placed on one of the encoders and made a mass mailing to all addresses. You only need to come up with an original script, emphasizing the thematic focus of the celebration and work out a way of presenting information: date, place, time, Dresscode, gifts, etc. Stylish video invitation to the wedding newlyweds or theme party became a tribute to fashion. Without the specific knowledge and sufficient experience to create a video invitation may take a long time and even if the movie will be a creative element perfectly thought out, it is necessary so that more and workmanship corresponded to the status of the event. In preparation for the filming of this invitation, remember that the best work of his creation to professionals, with which we are, a version of the invitation to the thematic New Year celebrations in Chicago style 30-40 years!